Earth Month Initiative with the National Forest Foundation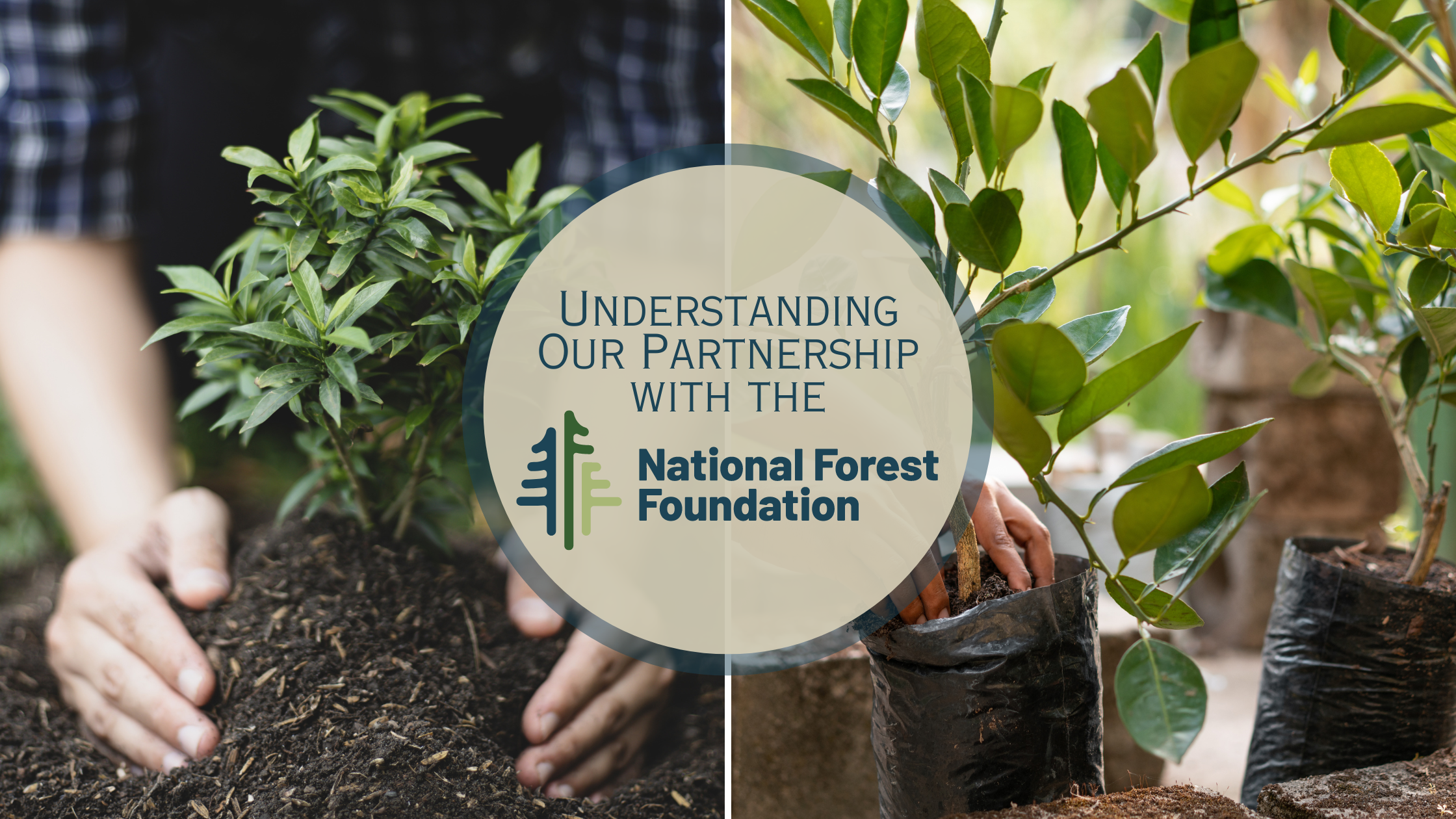 Did you know that each year we lose approximately 15 billion trees across the globe? Of that number, around 36 million occur in urban and rural areas in the United States. 
Aside from the beauty lost by natural disasters and deforestation practices, reducing trees wreaks havoc on our environmental conditions.
For this reason, The Wood Reserve is pleased to partner with the National Forest Foundation on each of our orders. Typically, our company has one tree planted for every product sold. Since April is Earth Month, however, we're doubling our commitment!
We will have TWO TREES PLANTED for every item sold through the end of April. 
But what does this mean? How does this environmental initiative make a difference in the natural state of our country? Keep reading to learn more about the benefits of reforestation and what the National Forest Foundation provides our lands. 
Why Are Trees So Important?
There's no denying that trees are lovely to look at, but do they offer us any extra benefits beyond their aesthetically-pleasing qualities?
Absolutely!
Below you'll find a list of the most incredible benefits trees offer the natural environments around them:
Increased Oxygen: Thanks to photosynthesis, trees absorb carbon dioxide and transform it into the oxygen we all need to breathe. 
Reduction of Urban Heat: The shade from a tree can reduce the air temperature in surrounding areas by 6 degrees. 
Prevent Storm-Water Runoff: Stormwater run-off can cause several harmful situations, such as erosion and pollution. Trees help decrease the amount of stormwater in our land. 
Wildlife Habitats: Trees serve as the food source, protection, and homes many animals need. 
Improved Air Quality: Trees naturally filter out dust and pollutants from our air. 
How Does National Forest Foundation Work?
In 2022, the National Forest Foundation was responsible for planting 8 million trees in national forests across the United States. This includes 25 different species, such as pine trees in Florida and cedar groves in Alaska!
This foundation works alongside individuals and companies, like The Wood Reserve, to raise funds to cover the cost of this initiative. 
This endeavor will help improve the overall environmental qualities in our national forests and urban or rural areas. It also has a direct impact on the current struggle with climate change.
Help Plant TWO Trees Today With The Wood Reserve!
So, are you ready to do your part to assist with the reforestation of our beautiful country? If so, all you have to do is place an order on The Wood Reserve! 
Whether you're in the market for a stylish wood watch or a high-quality Amish dining table, every purchase made through April 30th will help plant two trees in the national forests of the United States!
Contact us today at info@thewoodreserve.com to learn more about our partnership with the National Forest Foundation. 
---
Leave a comment
Comments will be approved before showing up.