Introducing Our New Handcrafted Furniture Collection!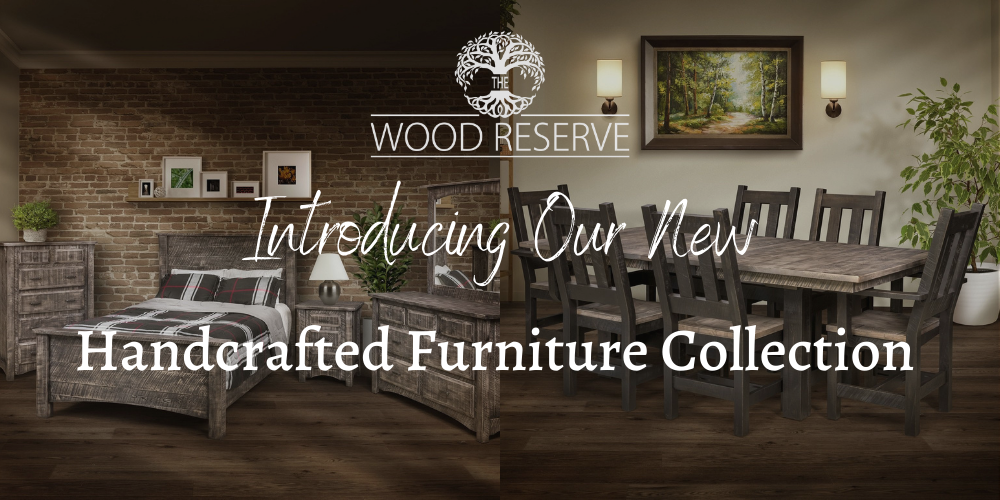 We mentioned recently that we had a big announcement coming up and have been so excited to reveal the news...
Well, the time is finally here and we are super excited to introduce to you our new 
Handcrafted Furniture Collection
!
Our team has partnered up with a couple of very talented Amish wood shops that will be making some amazing handcrafted furniture for our customers!
This isn't the type of furniture that you can just get at your local furniture store... This is real solid wood heirloom quality furniture that is hand made to order by skilled Amish craftsmen and shipped directly to your home.
You can help customize the look of your furniture by choosing things like your finish color or hardware type to create the perfect piece for your home.
Once your new furniture is delivered, you will own a true heirloom quality piece of furniture that you and your family will enjoy for generations!  
Since each piece is handcrafted to order, it's not the type of product that can be delivered in 1-2 weeks. Quality takes time and if you are willing to let the wood shop create your new furniture specifically for you, we can assure you that it will be well worth the wait!
And like always... we will have one tree planted for every piece of furniture that you order!
Feel free to reach out to The Wood Reserve with questions about our new furniture collection or for assistance placing your first order.
We can be reached at Contact@thewoodreserve.com or by phone at 941-730-2460
---
Leave a comment
Comments will be approved before showing up.