New Tree Planting Partnership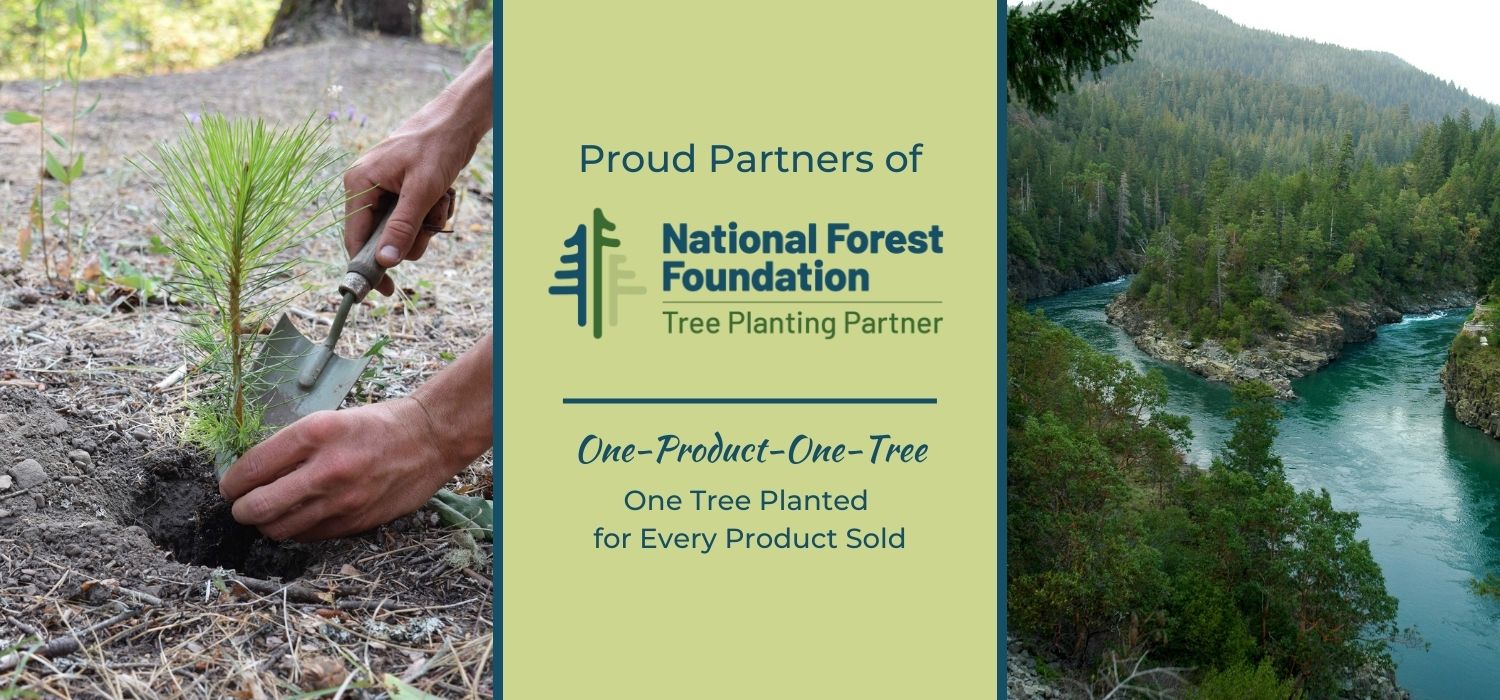 In honor of Earth Day this Friday, we wanted to announce our new tree planting partnership with the National Forest Foundation. 
The goal of our One-Product-One-Tree Campaign will still remain the same by having a tree planted for every product sold, but this new partnership will focus it's efforts on planting trees right here in our American forests.
Since most of our products are built right here in the United States and use domestically sourced materials, we wanted to give back to these same areas and partner with an organization that focuses on American Forest Conservation.
Check out our updated One-Product-One-Tree page for more information about our sustainability mission and our new partnership with the National Forest Foundation.
Thank you to all of our customers in the past who have ordered from us to specifically help out with this great cause!
We appreciate your support!
---
Leave a comment
Comments will be approved before showing up.