Recycled Skateboard or Bamboo Sunglasses...What's Right for You?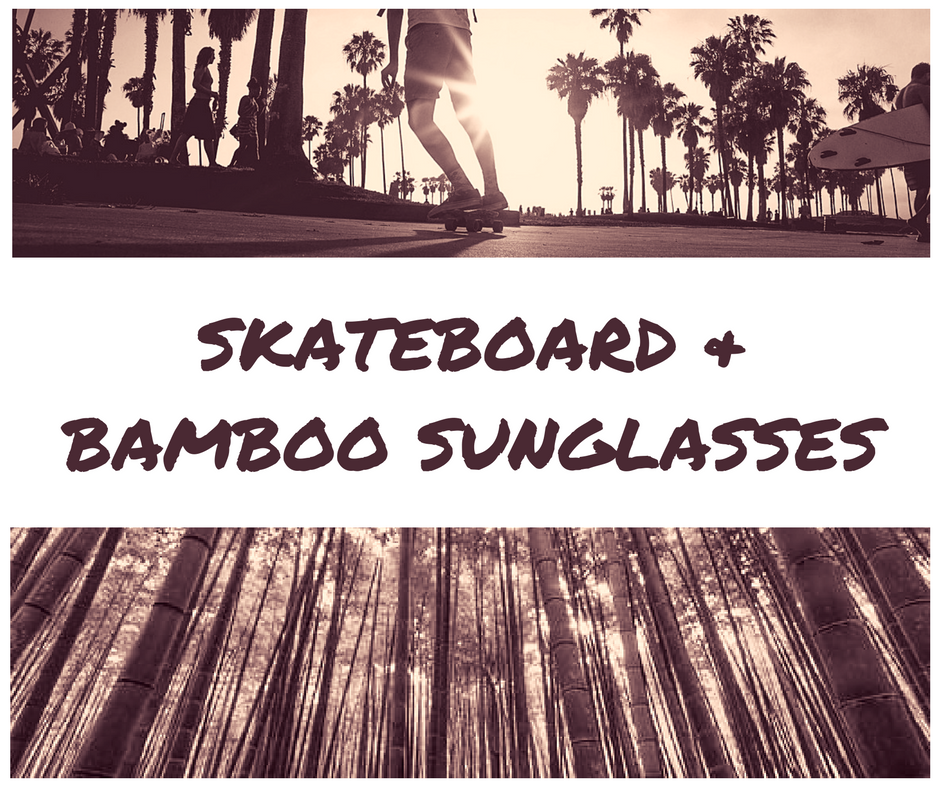 When it comes to choosing a great pair of shades, skateboard sunglasses and bamboo sunglasses are our most popular options!
Cassette sunglasses are known for being finely crafted eyewear and the sunnies featured on The Wood Reserve are no exception. Each style is made using durable materials and is available in a variety of polarized lens types and color options.
There's really no wrong answer, but when it comes down to choosing, you have to ask yourself:
Skateboard Sunglasses or Bamboo Sunglasses?
Here's a bit more information on each option.
Recycled Skateboard Sunglasses
Do you want to pay homage to your love of skateboarding? Are you interested in a pair of shades that's a little more unique?
Our skateboard sunglasses are built entirely from recycled skate decks. These designs feature a spectacular layered look and tons of eye-catching color options, like:
Not only are these eco-friendly sunglasses stylish, but their unique background and look make them an ideal conversation piece.
Classic Bamboo Sunglasses
When customers are shopping for wood sunglasses, one word often comes to mind...bamboo. 
Bamboo lends itself perfectly to the classic sunglass styles we've all come to know and love. Our gorgeous options convey a sleek, sophisticated feel that makes them the perfect option for any face shape.
Refinement aside, bamboo sunglasses are also quite practical. Bamboo wood is known for its floating capability - so if you feel like taking these sunnies out on the water, don't worry about them falling in! 
Our bamboo sunglasses are available in chocolate bamboo and black bamboo.
Skateboard Sunglasses vs. Bamboo Sunglasses: Either One is Perfect!
Whichever wood type you choose to go with, there's one thing for sure...you'll be receiving a high-quality pair of sunglasses that you'll be proud to wear.
Still have questions about the different wood types? Contact us for more information! 
---
Leave a comment
Comments will be approved before showing up.