What Makes Amish Furniture So Special? Understanding the Key Design Elements of Handcrafted Amish Furnishings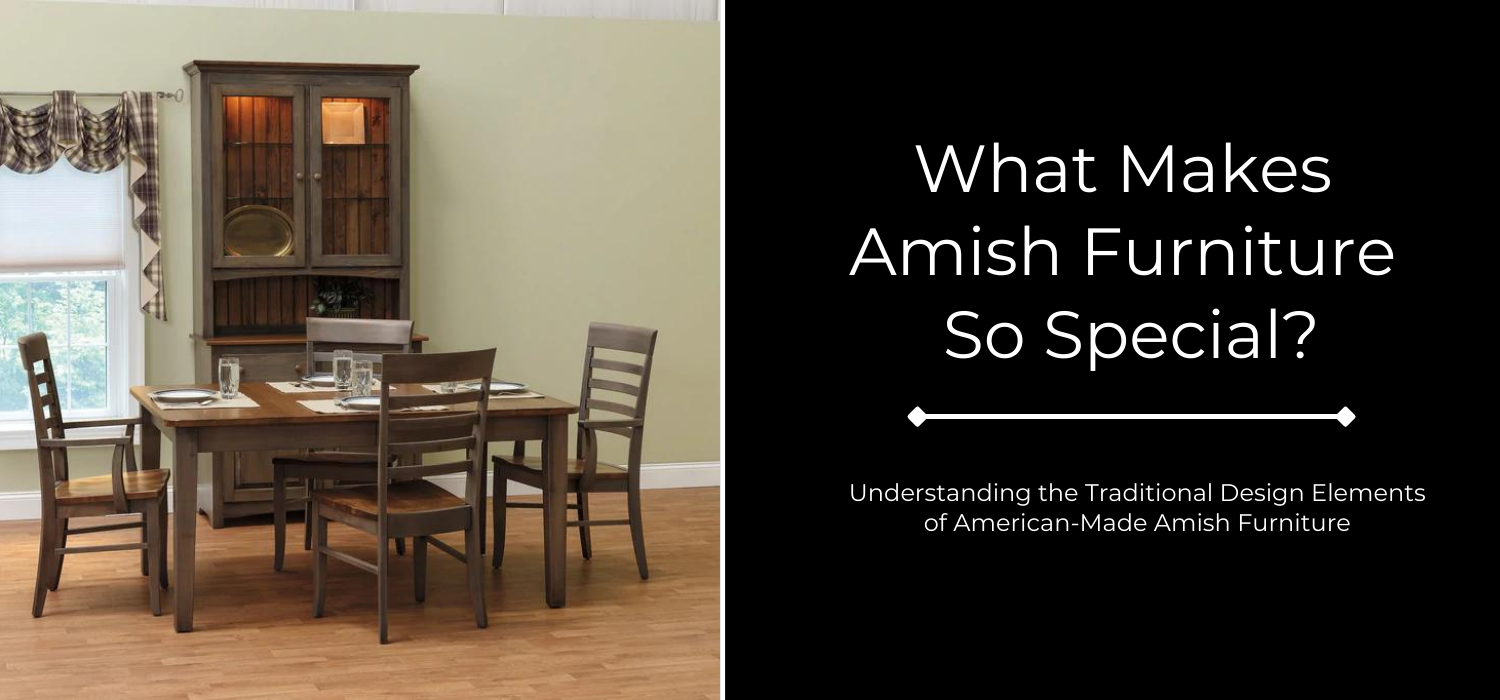 For generations, Amish furniture has served as a mainstay in American households. When families and individuals are searching for quality pieces that make a statement, they return to these designs time and time again.
But why?
What makes handcrafted Amish furniture so much better than others?
There are many reasons Amish furnishings have become the preferred style of many homes. One of which is their unique design elements. Not sure what those include? No worries, The Wood Reserve is here to help you understand everything these incredible wood crafters put into their products to make them so unique.
1.      The Time and Effort that Goes into Building Amish Wood Furniture
Amish furnishings are handcrafted to order, unlike some other companies that mass produce products on an automated production line.
Our woodworkers refrain from using power tools and painstakingly put their time and energy into creating handcrafted, high-quality and long-lasting products that are built to be enjoyed for generations.
Take the Harrisburg China Hutch, for example. This intricate storage cabinet includes attractive features that are carefully composed by hand. Thanks to the furniture builder's commitment to superior construction and materials, a product like this will look great and last for generations to come.
2.      Industry-Leading Materials
If you order a piece of Amish Furniture from The Wood Reserve, you can count on it being made from the finest wood and materials available.
When it comes to choosing wood for their products, not just anything will do. Artisans work diligently to find the best wood. Some popular types include oak, pine, brown maple, cherry, and walnut. Choosing only the finest specimens available means less risk of wear and tear.
Wood types aside, though, wood furniture builders also specialize in high-grade finishing products. You can trust the gorgeous exterior of your product will last much longer than other options.
3.      Traditional Design Elements
While modern Amish furniture is becoming increasingly popular among shoppers, our products are known for their generational appeal.
Amish woodworkers specialize in Mission and Shaker style furniture that is timeless and beautiful. Consider our Capri Dining Room Table, for instance. With its clean lines and sophisticated appearance, this heirloom-quality table will quickly become a family tradition that's passed down year to year.
Contact Us to Learn More About Everything Amish Furniture Offers Your Family
We are proud to offer our customers an expansive collection of the best Amish furniture on the market. From dining room tables to bedroom sets, we work hard to ensure you have access to heirloom-quality furniture that's unmatched by the competition.
Would you like to learn more about these amazing pieces? Contact us today at info@thewoodreserve.com!
---
Leave a comment
Comments will be approved before showing up.