Our Favorite Gift Ideas for 2023 at The Wood Reserve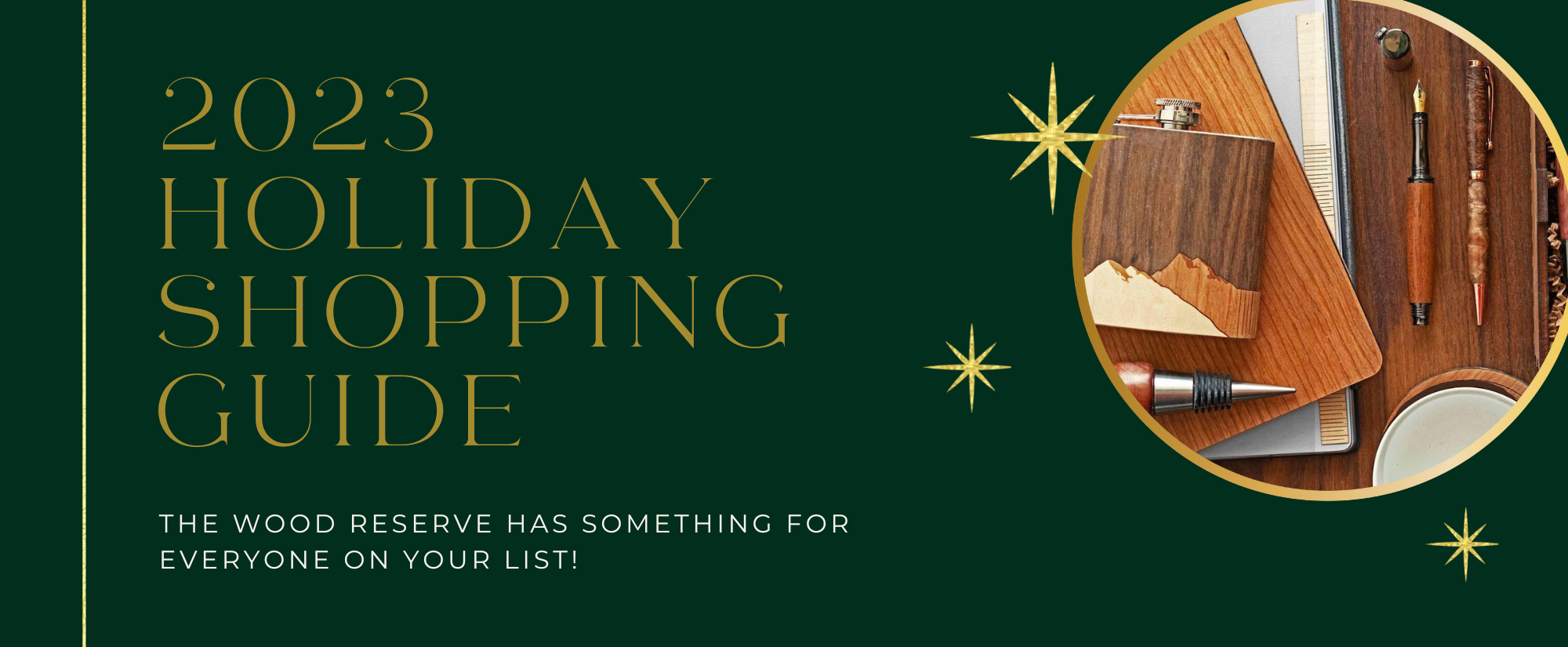 We can't be the only ones who sometimes feel stumped about what to buy our friends and loved ones for the holidays. After all, there are only so many sweaters and candles a person can have.
If you're in the market for a unique, memorable gift that's sure to impress your friends and family, stick around.
At The Wood Reserve, we make it our business to provide customers with an exciting collection of stylish wood items you won't find just anywhere. Not only do we have an incredible selection of Amish furniture products, but we also offer fun products that are ideal for gift-giving. We've got you covered whether you want a wood ornament, ink pen, or flask.
The only challenge is making the final choice. No worries, though; our team is here to help. Below, you'll find a list of bestselling products that are favorites during the holiday season!
Stock Your Friend's Bar for the Holidays
Pair any of our gorgeous wood bar products with a nice bottle of wine or liquor, and you'll have the perfect holiday season present. 
Not only do we have a wide selection of bar-related items, but you'll even have the opportunity to customize the product.  Whether you're searching for a corporate gift with your business logo or want to include your husband's monogram, it's simple and hassle-free. 
Choose from items such as:
Coasters
Flasks
Wine Stoppers
Keychain Bottle Openers
Traditional Bottle Openers
Sure, jewelry is a common gift idea for moms, wives, and loved ones, but how often do you buy wood bracelets or earrings?
Some of our bestsellers are our beautiful and sometimes quirky (how often do you see sunny-side-up egg earrings?) collection of wood jewelry items. Each of these products is made from high-quality materials that you can trust.
We even have a brand-new collection of earrings that include gorgeous abalone inlays!
Office Gifts for Your Favorite Professional
Are you trying to figure out what to buy your boss? Do you want the perfect gift for your daughter, who just started her new corporate job? Take a look at the options below!
From wood pens to customizable notebooks, we provide our customers with a broad range of office-related products that are always popular during the holiday season. 
Enhance Their Accessories with a Wood Watch
Whether your loved one is a watch collector or has a thing for cool accessories, don't miss out on our impressive collection of wood watches for men and women! These come in several styles, including wood and metal combos. 
Beat the Heat With Our Top-Rated Wood Sunglasses
While your favorite family member is outside soaking up the sunshine, why not help them protect their eyes from harmful UV rays?
We offer an elite selection of wood sunglasses that are stylish, polarized, and made to last. We even have a few pairs made from recycled skate decks that are perfect for the skateboarder in your life!
Make the Most of the Holiday Season By Purchasing a Christmas Ornament
Give that special someone a beautiful new ornament to put on their tree. We can even engrave your favorite photo onto a holiday decoration!
Not Sure What to Buy? Gift Cards are Always a Great Option!
With so many fantastic holiday gift ideas, making the right choice can sometimes feel impossible. In cases like these, you can always let the recipient decide for you.
We're pleased to offer gift cards that can be used on any of our gorgeous items. These are also great if you know your loved one is dreaming about a special piece of furniture from our shop. 
Still have questions about what to buy? Please don't hesitate to contact our team at The Wood Reserve. We'd love to help you find the perfect item for everyone on your list. 
---
Leave a comment
Comments will be approved before showing up.