Update Your Professional Space with Our New Office Collection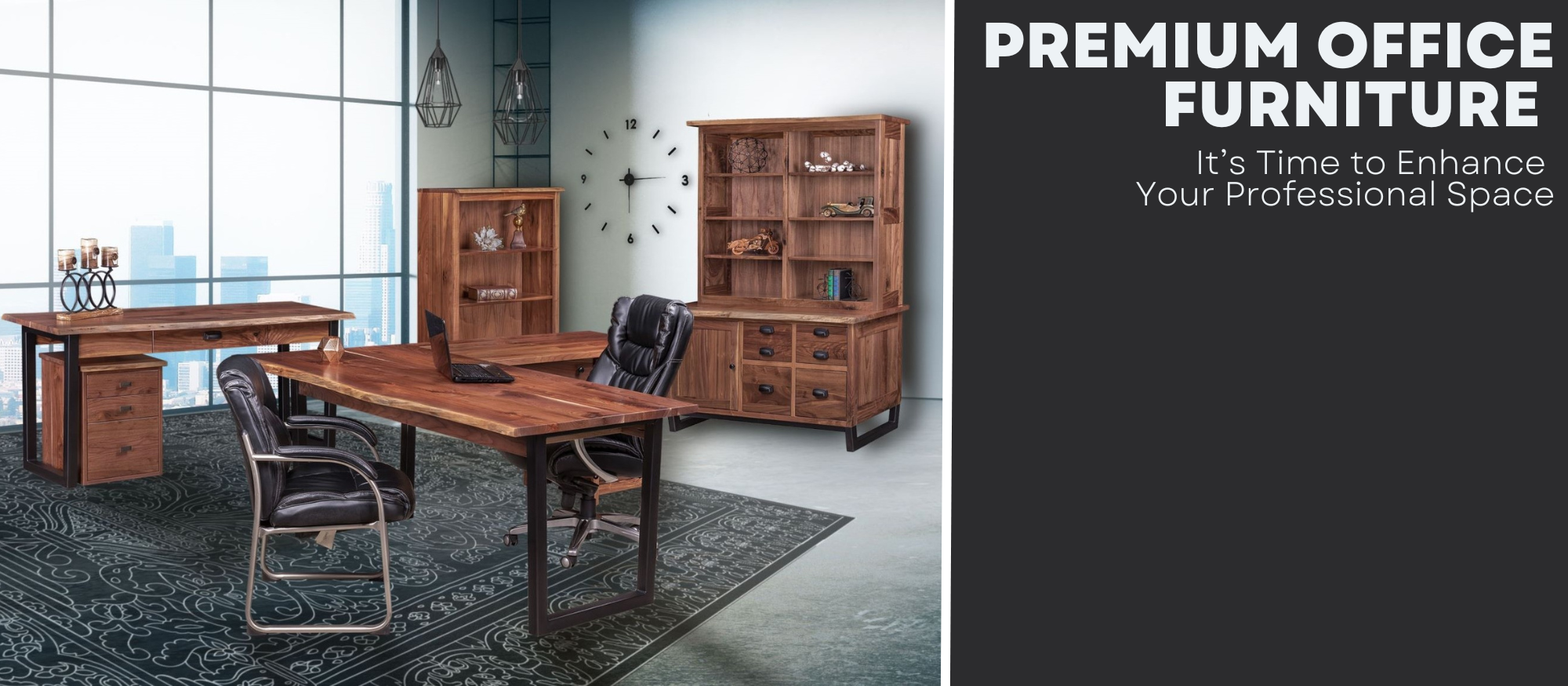 To achieve a high-quality work experience, productivity is key - that much we know for sure. Figuring out exactly how to increase professional productivity is a bit more confusing, though. 
The first step in improving your workplace habits, however, is creating a space that meets your needs. For that reason, The Wood Reserve is pleased to announce we now offer an industry-leading collection of office furniture to improve the functionality of your area.
Whether you need to enhance your home office or update your workplace, we're here to guide you through the furniture-buying process.
So, if you're in the market for items like desks, bookshelves, or file storage, keep reading to learn more about our incredible new collection. 
What's So Great About Amish Office Furniture?
Let's face it; there's no rule stating you must buy Amish furniture for your workspace. You can always hit up the local big box store and buy some mass-produced worktop for your business. If you do that, though, we can't make any promises about the quality you'll receive.
Unlike other furniture manufacturers, our workshops take pride in creating stylish, durable, and functional pieces that will exceed your expectations.
When you buy  Amish office desks and other items, you can feel confident you'll receive a product that's built to last for generations instead of just a year or two! Our woodworkers source fantastic materials and employ traditions and techniques that are time-honored and dependable. 
Introducing the Office Collection from The Wood Reserve
It brings us much joy to provide our customers with an elite collection of professional furniture to suit their various workplace needs. Take a look at some of the options we offer below:
Traditional and Standing Desks
The desk you pick will become the centerpiece of your office. Why settle for less than the best? Whether you're interested in a writing desk, corner desk, or standing desk, we've got you covered! 
Office Storage
From credenzas to book case, having enough storage to organize your office is key to productivity and success. Lucky for you, we've got excellent options to meet your professional needs!
File Storage
Whether you work in a medical office, law firm, or another type of business, managing your file system is crucial. Keep things in check with our stylish and dependabl filing cabinets. 
Start Furnishing Your Work Space Today with The Wood Reserve
So, what's the moral of the story? Don't settle for less than the best office furniture on the market. Your workspace deserves high-quality furnishings that are designed to help you achieve the professional success you want and need. 
Contact our team at The Wood Reserve today to learn more about our office collection. 
---
Leave a comment
Comments will be approved before showing up.