Have You Ordered Your FREE Finish Samples?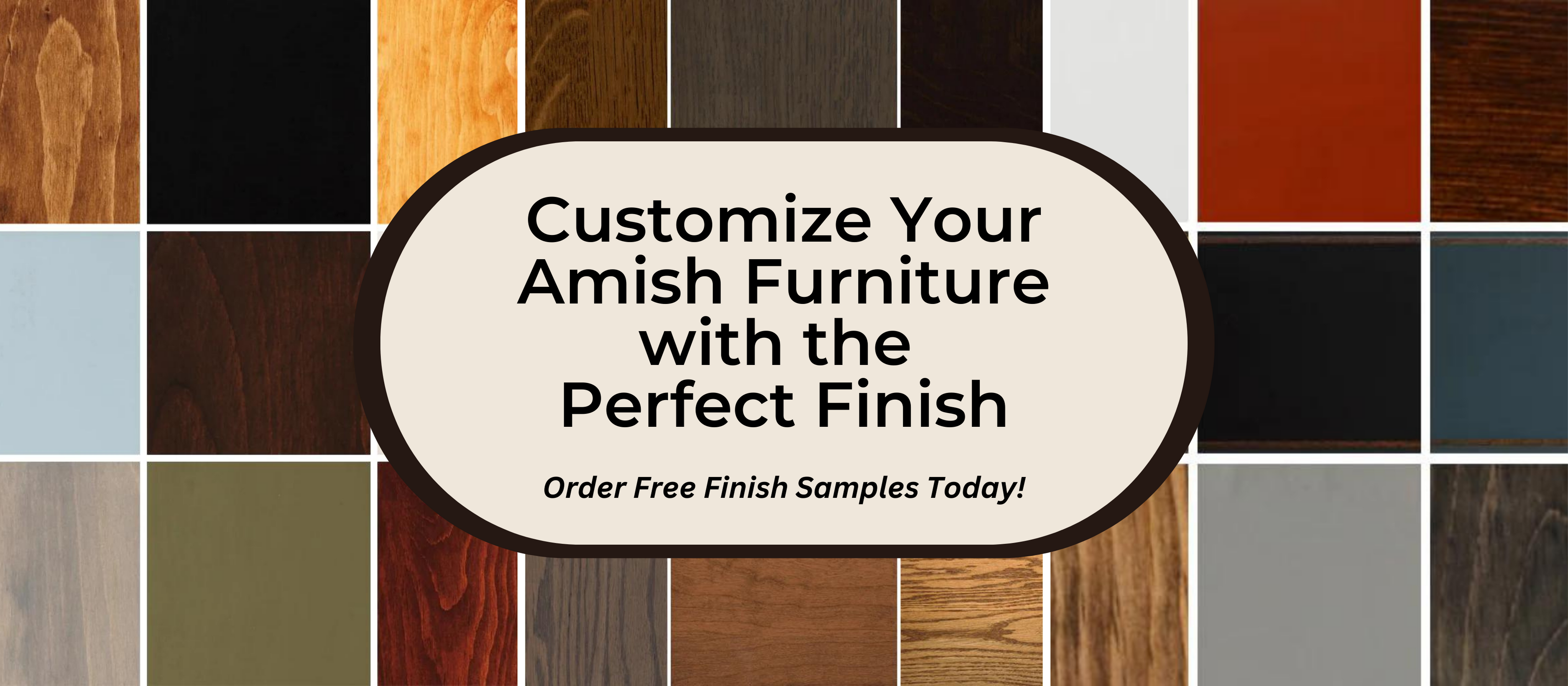 Trust us; we get it - it's a big decision to order furniture online! That's why The Wood Reserve believes in making the process as simple and hassle-free as possible. 
Not only are we here to answer all of your questions by phone or email, but we also want to ensure you have as much information as possible to make the right choices for your home's aesthetic. To do this, we're pleased to offer our amazing customers the chance to receive FREE finish samples!
Looking at paints and stains online will only get you so far. We make it easy to order the exact colors you're considering to see how they work inside your room.
Want to know how it works? Keep reading to learn more about how to order finish samples.  
Do You Have to Order Finish Samples Before Buying Furniture at The Wood Reserve?
Ordering paint or stain samples online isn't required at The Wood Reserve, but we recommend it. 
Have you ever bought something online that looked a certain way on the screen, only to have it appear completely different in person? Unfortunately, digital images can only take us so far. 
By requesting finish samples, you'll have a better idea of what your chosen paint or stain will look like in person.
This way, you can match it to walls, flooring, or other furnishings to ensure you choose a great color for your home. 
How Does the Finish Sample Process Work?
Are you concerned that ordering your finish samples will be complicated and time-consuming? Put those worries away! 
We've done the work to make the experience as easy as 1,2,3!
First things first, you'll want to go to our "finish sample" page. Scroll down, and you'll notice we have three different collections based on the woodshops that make our products. 
For example, if you're interested in our Colonial Large Amish Hutch, when you're on the product page, you'll see it's a part of our Honorwood Furniture Collection. That will tell you which finish sample set you need to look at.
The finish options include:
Do you need clarification about which finish sample collection you should look at? Call us at (941) 201-4230 - we'd love to help you figure it out!
Once you're on the right collection sample page, you can request up to four stain samples in the particular wood type you're interested in.
You will notice there's a $20 fee to order the samples. However, they'll arrive with a prepaid envelope. You'll receive a refund for the finish price as soon as you return the items to The Wood Reserve. 
Custom Finish Options for Your Amish Furniture Pieces
Let's say, for a moment, that you've fallen in love with our Arts & Crafts Bar Cabinet. The only issue is you can't find a finish sample that perfectly matches your other furnishings. 
Don't stress; we're here to help! 
We've worked with many customers to find custom finish options that fit their decor needs. We want you to be 100% satisfied with the final product - that means receiving the paint or stain your room needs for the perfect finishing touch. 
Don't Be Afraid to Contact The Wood Reserve with Questions About Ordering Paint or Stain Samples
So, there you have it - there's no reason not to order finish samples before you buy a new Amish Wood Hutch, handcrafted bed, or hidden gun cabinet. 
If you still have questions, just remember that our experienced team at The Wood Reserve has you covered. Give us a call or send an email today with your questions, and we'll get back to you ASAP.
---
Leave a comment
Comments will be approved before showing up.