Start Your Holiday Shopping with a Gift Card from The Wood Reserve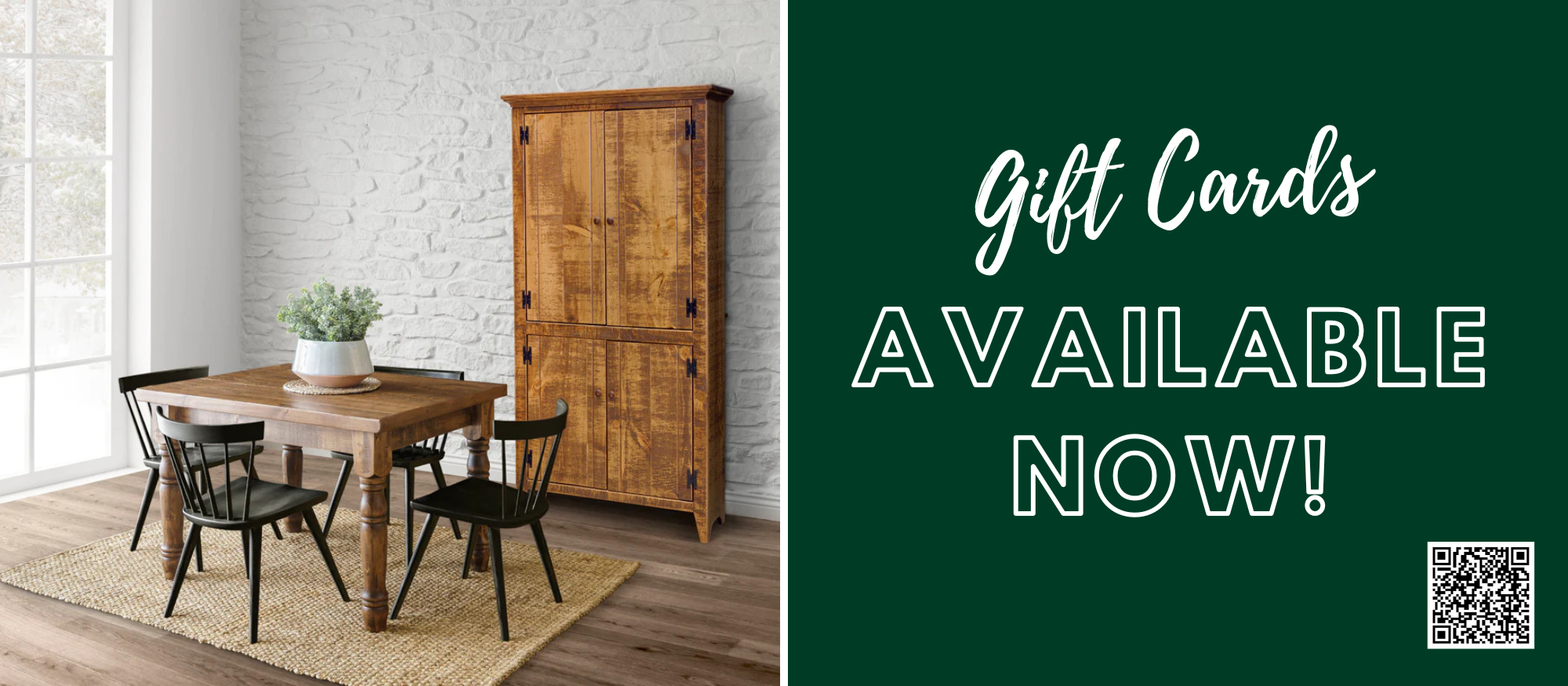 Not to brag, but our team is quite proud of the product collection on The Wood Reserve! From top-rated furniture from the finest craftsmen in America to stylish wood watches that are unmatched by the competition - we've got it all!
Over the years, we've been thrilled by the number of shoppers who choose our products as gifts during the holiday season and throughout the year. That's why we're excited to help you step up your gift-giving game.
Introducing The Wood Reserve gift cards!
Whether you need the perfect birthday gift or Christmas present, there's sure to be something for everyone on your list. Keep reading to learn more!
Why Do Our Gift Cards Make Excellent Presents?
Available in various increments, from $10 - $500, gift cards from The Wood Reserve can be used to help your recipient purchase a wide range of items.
Whether you're shopping for a bookworm who'd love a wood bookmark or gifting newlyweds the funds they need for a new dining room table, your gift card amount can be as small or large as you'd like. 
We offer products in a broad selection of categories, including:
Don't Forget The Wood Reserve When Creating Your Gift Registry
Are you in the middle of making a wedding registry on The Knot? Do you need gift ideas for your Elfster wishlist? Don't forget to add some items from The Wood Reserve!
Whether you're interested in a new piece of office furniture or want a wood watch, our items are unique presents that many gift-givers would love to offer. Even if they can't get the whole item, they can always provide a gift card to help reduce your cost!
If you'd like to learn more about purchasing one of our gift cards, contact The Wood Reserve team today!
---
Leave a comment
Comments will be approved before showing up.