The Stylish Appeal of Recycled Wood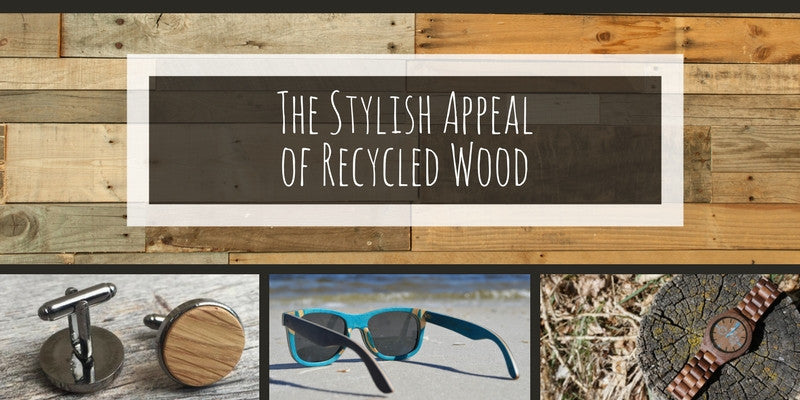 Our glorious planet is a place that's made up of various finite resources. As its residents, it is our job to take those resources and use them efficiently and beautifully.
Recycling is essentially the magical action of taking one item and turning it into another. Rework, reuse, repaint, refurbish. Take something old and make it new again.
At The Wood Reserve, we're proud to offer a wide collection of recycled wood products. Whether it's scrap wood that would typically go in the trash, or previously used skateboards and whiskey barrels, the materials used in these products once lived another life and served another purpose. 
These gorgeous reinventions are products you can feel good about owning or giving. Revel in the luxury of a purchase that comes with a history all its own.
Here's a few of our favorite recycled wood products!
1. The Juglan Nut Watch, Made from Recycled Walnut Wood
2. Whiskey Barrel Bolt Action Wood Pen
3. Boulevard, Recycled Skate Deck Sunglasses
4. Round Recycled Whiskey Barrel Wood Cufflinks
---
Leave a comment
Comments will be approved before showing up.